Governance at a Glance
| Board Members | Audit | Compensation | Nominating, Environmental, Social & Governance |
| --- | --- | --- | --- |
| | | | |
| | | | |
| | | | Nominating, Environmental, Social & Governance |
| | | | |
| | | | Nominating, Environmental, Social & Governance |
| | | | Nominating, Environmental, Social & Governance |
| | | | Nominating, Environmental, Social & Governance |
Committee Charters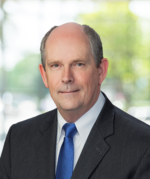 Timothy J. Cutt
Mr. Cutt has served as non-executive Chairman of the Board since March 2023 and joined Gulfport as Chairman of the Board and Chief Executive Officer in May 2021. Mr. Cutt is a Petroleum Engineer with over 40 years of energy experience. He served as Chief Executive Officer and as a director of QEP Resources from January 2019 to March 2021. Prior to joining QEP, Mr. Cutt was the Chief Executive Officer and a director of Cobalt International Energy from 2016 to 2018. Previously, Mr. Cutt held several executive positions with BHP Billiton before serving as President of the Petroleum Division from 2013 to 2016. During this time, he was also a member of BHP Billiton's Corporate Executive Committee. Mr. Cutt began his career with Mobil and worked for ExxonMobil for 24 years and served in various management roles including President of ExxonMobil de Venezuela, President ExxonMobil Canada Energy and President Hibernia Management & Development Company. Mr. Cutt is President of the Louisiana Tech Foundation Board and joined the board of the American Exploration and Production Council in May 2021 and previously served as a board member of the American Petroleum Institute from 2013 to 2018.
John Reinhart
Mr. Reinhart joined Gulfport as President, Chief Executive Officer and Director in January 2023. Most recently, he served as President and Chief Executive Officer of Montage Resources Corporation where he led actions that positioned Montage as an attractive strategic partner with sufficient scale, low debt profile, and achievement of top-quartile operational and financial metrics. Reinhart previously served as President and Chief Executive Officer of Blue Ridge Mountain Resources and as Chief Operating Officer at Ascent Resources. Mr. Reinhart started his oil and gas career at SLB before joining Chesapeake Energy Corporation, where he held operations roles with increasing responsibility. Mr. Reinhart began his career in the United States Army, serving tours in Panama and Iraq. Mr. Reinhart graduated from West Virginia University with a Bachelor of Science degree in Mechanical Engineering.
David Wolf
Mr. Wolf has an extensive financial background, with over 26 years of experience in the energy and oil and gas industries. Currently, Mr. Wolf serves as a partner in corporate development at Enduring Resources. He previously served as Executive Vice President and Chief Financial Officer of Vantage Energy and President, Chief Executive Officer, and a Board Member of Fuse Energy LLC. Prior to joining Fuse Energy, Mr. Wolf served as Executive Vice President and Chief Financial Officer of Berry Petroleum Co and a Managing Director in the Global Oil & Gas Group at JP Morgan Chase & Co. Mr. Wolf received his Bachelor of Science degree in Economics from Rollins College and Master of Business Administration degree from Crummer School of Business, Rollins College. Mr. Wolf has also served as a member of the EP Energy Corp Board since October 2020.
Jason Martinez
Mr. Jason Martinez has had a 25-year energy industry career, the last 19 years as an investment banker. His client and deal work spans a dozen-plus countries and over $100bn of announced transactions, including mergers, acquisitions, divestitures, all forms of public and private capital raising, and commercial lending. Currently, Mr. Martinez is a partner at a private equity and venture capital firm focused on energy and ESG-enabling technologies. Previously, he held positions at Bank of Montreal Capital Markets, Nomura Securities International, Deutsche Bank Securities, and JPMorgan Securities. At Bank of Montreal, he led the Acquisitions and Divestitures practice. He began his energy career in Andersen Consulting's Natural Resources group. Mr. Martinez earned his Master of Business Administration degree from the Harvard Business School and a Bachelor of Arts degree from Rice University in Houston.
Jeannie Powers
Ms. Powers is a Managing Director and Co-Head of Domestic Upstream based in EIG's Houston office. In her previous role at EIG, she led the North America Engineering team, which was focused on engineering support across all aspects of EIG's North American existing portfolio as well as new business opportunities. Before joining EIG in 2017, Ms. Powers worked as a Sr. Technical Advisor at Wells Fargo Securities A&D where she spent three years evaluating and marketing upstream and midstream assets. Prior to Wells, Ms. Powers spent several years at Chevron, with increasing responsibility, working both asset development and operations across the lower 48. Ms. Powers holds a degree in Petroleum Engineering from the University of Texas and a Master of Business Administration degree from Texas Tech University.
David Reganato
Mr. Reganato has over 20 years of experience in the investment industry, including significant knowledge of the oil and gas sector. Currently, Mr. Reganato serves as a Partner with Silver Point Capital, L.P., an investment advisor, which he joined in November 2002. Prior to Silver Point Capital, L.P., Mr. Reganato worked in the investment banking division of Morgan Stanley. Mr. Reganato earned his Bachelor of Science degree in Finance and Accounting from the Stern School of Business at New York University. Mr. Reganato also serves on the boards of Studio City International Holdings, Ltd, New Cotai, LLC, Rotech Healthcare Holdings, Inc., Trident Holding Company, LLC, (holding company of TridentCare), Granite Broadcasting LLC, and Codere S.A.
Mary Shafer-Malicki
Ms. Shafer-Malicki retired in 2009 after a 26-year career with BP Exploration Operating Company (BP) and Amoco Corporation, where she held domestic and international leadership roles across the energy value chain. She served as Senior Vice President/CEO and Chief Operating Officer/General Manager for BP's operations in Angola from 2005 to 2009 and Director General for BP's operations in Vietnam from 2003 to 2005. Prior to this, she served as the Business Unit Leader for BP's Central North Sea gas business in Scotland from 2001 to 2003, General Manager for support services to all of BP's Continental Shelf upstream operations in the United Kingdom from 2000 to 2001 and President and General Manager for Amoco/BP's Dutch onshore and offshore production and gas storage operations in the Netherlands from 1998 to 2000. Ms. Shafer-Malicki graduated from Oklahoma State University with a Bachelor of Science degree in Chemical Engineering.